Dr. Babasahab Bhimrao Ambedkar:- First law Minister of India 
He was one of the best corporate and criminal lawyer, a world famous economist, politician and social reformer who inspired the most scientific-Buddhist religion movement and campaigned against social discrimination against women, labourers and backward classes. 
Contributions to the Indian Economy:-
He started the finance commission of India.
India's centralized bank, Reserve Bank of India and Employee Exchange of India were the brain child of Dr. B. R Ambedkar.
He contributed in constructing the Damodar Valley Dam, Hirakund Dam & Son River Dam.
He created the Creating Water and electricity Grid System of India.
He hugely contributed in creating the Independent Election Commission.

He prepared and implemented labour laws like only lesser hours of working, pregnancy leaves for women, equal salary for women compared to men, provident fund, insurance, pension plans, widow employer support program,  etc
Revolution for Women:-
 He drafted the "Hindu Code Bill" for the empowerment of women in India . It includes special rights like work outside home, women reservation, compulsory equal shares in father's and husband's properties, right to express thoughts, paid maternity leave and alimony for marriage divorce. This bill would have been a major pillar to empower Indian women. But, Jawaharlal Nehru and Congress did not accept the bill.  To pressurize the government for both Women's Hindu Code bill & OBC census, he had to resigned from the post of law minister. Eventually due to pressure, the Indian government accepted these laws slowly.
Reservation In India:

 
After analyzing various existing reservation systems in America, Europe & Africa(for slaves and black people), he designed the concept of reservation for women, backward classes and minorities to bring them at an equal level in society. 
In India, people other than SC/ST always oppose Indian reservation system, but they don't know that backward classes have been suppressed from ages (since 5000 BC).
Dr. Ambedkar's World records:
He has a world record 8 years of degree, PG & PhD in 2 years and 3 months.

He has a world record of having the biggest self-owned book library.

He is the 1st person in the world who did "Movement for Water"

1st PhD holder from India (total 4 PhD in his life)
World's Biggest Rewards:-
| | | |
| --- | --- | --- |
| International Awards | Awarded By | Special Remarks |
| The symbol of Knowledge | UNO, 2016 | UNO declared his birthday "14th April" as the "World Knowledge Day" |
| The Greatest Man In The World | Columbia University | only Indian who got this award |
| The Universe Maker | Oxford University | only Indian who got this award |
| The world Best Lawyer | Viceroy Lord Linlithgow, 1939 | |
| Father of Modern India | Group of American Economist | only Indian who got this award |
| The Bharat Ratna | Indian Govt. | |
| Best Economist (of his Time) | New York Times & Amarth Sen (Noble Prize winner) | after his Research was published as "Problem of Rupees" |
If still anyone doesn't accept his intellectual, talent and greatest contribution to India; even though they doesn't show a little respect for his ton of hard hardwork for the betterment of Indian society, we can easily identify them as "The Casteist / Racist".
We salute the great patriotic, highly brilliant, greatest man in world (honored by Columbia University)- Dr. Babasahab Ambedkar !!
---
Jawaharlal Nehru:
He was born on 14 November 1889 in Allahabad in India. His father, Motilal Nehru (1861–1931), a wealthy barrister who belonged to the Kashmiri Pandit community, served twice as President of the Indian National Congress during the independence struggle. He was the first prime minister of India.
---
Muhammad Ali Jinnah:
He was born on 25th December 1876.He was a lawyer, politician, and the founder of Pakistan. Jinnah had served as leader of the All-India Muslim League from 1913 until Pakistan's creation on 14 August 1947. He was Pakistan's first governor-general until his death.
---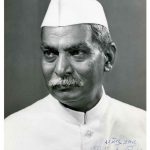 Rajendra Prasad:
He was the first President of Republic of India. An Indian political leader, lawyer by training, Prasad joined the Indian National Congress during the Indian independence movement. He became a major leader from the region of Bihar. He was imprisoned by the British authorities during the Salt Satyagraha of 1931 and the Quit India movement of 1942. As Lawyer, he was appointed as one of the first members of the Senate and Syndicate of the Patna University. He also used to practice law at Bhagalpur.
---
Lala Lajpat Rai:
 He was an Indian Punjabi author and a leader in the Indian Independence movement. He was popularly known as Punjab Kesari. He was part of the Lal Bal Pal trio. He was also associated with activities of Punjab National Bank and Lakshmi Insurance Company in their early stages.  
---
Vallabhbhai Jhaverbhai Patel:
 Born on 31 October 1875, he was an Indian barrister and statesman, one of the leaders of the Indian National Congress and one of the founding fathers of the Republic of India. He was a social leader who played a leading role in the country's struggle for independence and guided its integration into a united, independent nation. .
---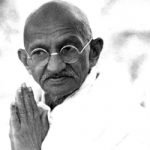 Mohandas Karamchand Gandhi:
He was on born 2nd October 1869  was the pre-eminent leader of the Indian independence movement in British-ruled India. Employing nonviolent civil disobedience, Gandhi led India to independence and inspired movements for civil rights and freedom across the world. He is called Bapu in India.  
---
---