NLSIU'S Pride- Alumini Designated as senior advocates by karnataka High Courts.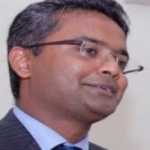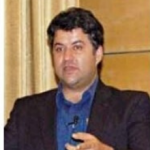 The Karnataka high court designated NLSIU Alumni Sajan Poovayya, Aditya Sondhi and Mr. Shashi Kiran Shetty, Aadvocates of karnataka High court as a senior advocates.
Mr. Poovayya's name was recomended by one of the judges and seconded by the other judges and was put to vote. He got the highest number of votes. followed by Mr. Aditya Sondhi and Mr. Shashi kiran shetty respectively.
Poovayye sondhi and shetty join two previously designated Advocates Mr. Akshay Bhan and Mr. Dayan Krishan who were designated as senior Advocates also the Alumni of NLSIU.
Mr. Gautam Bhatia (Batch 2011 and Rhodes Scholarship Awarded has kept the NLSIU flag adopt at Oxford by winning the Hart prize at Oxford.
The Herbert Hart prize is annully awarded to the candidate who, in the opinoin of the examiners, writes the best paper on jurisprudence and political theory in the examiniation for the degree of Bachelor of Civil Law.
Mr. V. Niranjan who has passed out of NLSIU in 2010 and who has secured 12 Gold Medals at the 18th Annual Convocation held on 29th August 2010. has brought more laurel to NLSIU, Bangalore by topping the oxford post graduates. A proud recipeint of Rhodes Scholarship Mr. V. Niranjanhas also bagged the prestigious Vinerian Scholarship.